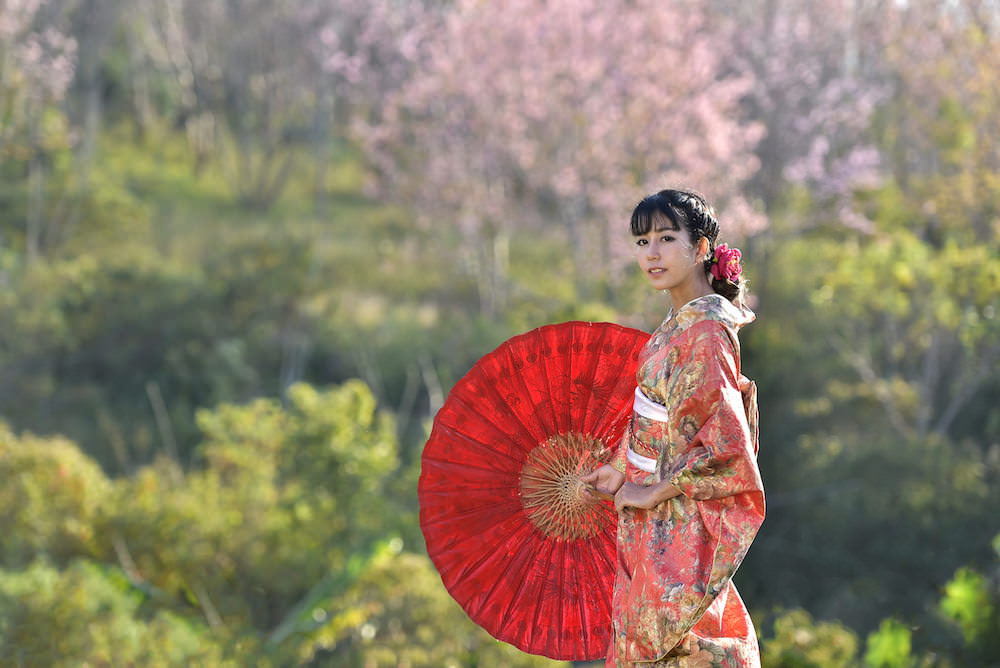 07 Apr

Best Obi Belt For Your Kimono

Taking photograph in kimono is becoming more and more popular among people traveling to Japan. It is a great way to experience Japanese culture and you'll for sure look beautiful in authentic kimono.

Once you picked your favorite kimono, you then need to choose Obi. This can also be difficult as there are many selections for obi as well. Here are few ways to match obi to your kimono so keeps those variations in mind when you are at the rental shop.
 Choose the same type of color as your kimono
Basic of basic theory
Having the same color tone will make you look sharp for sure.
For faint colored kimono, by choosing darker but same tone, it adds accent to overall look.
On the other hand, for dark colored kimono, try faint color and you'll give calm impression.
To change the darkness of obi within same color tone is a key to look classy.
Select opposite color of kimono for obi
Opposite colors give a good contrast and you'll look stylish
For example;

Blue kimono with yellow obi
Pink or red kimono with light blue or green
Warm colored kimono and cool colored kimono
Matching the color of pattern and obi 
For example;

Red flower pattern kimono with red obi
Try to choose Color of pattern that is the smallest.
With large patterned kimono, be careful not to choose the color of biggest pattern as it will give a loud impression.

For no pattern kimono, choose patterned obi

Great accent to your simple kimono.
Now that you picked your kimono and obi, are you interested in taking photo wearing kimono?