14 Jan

K & A with Motoki in Okinawa

Mr. K and Ms. A from Hong Kong had their vacation shoot with us.
The couple wanted their lovely moment along this trip to Okinawa to be captured.

At first, K & A were not so sure what style they are looking for.
Our concierge shared the works from 2 photographers based in Okinawa.
Motoki's style brightened their eyes hence they decided to work with Motoki:)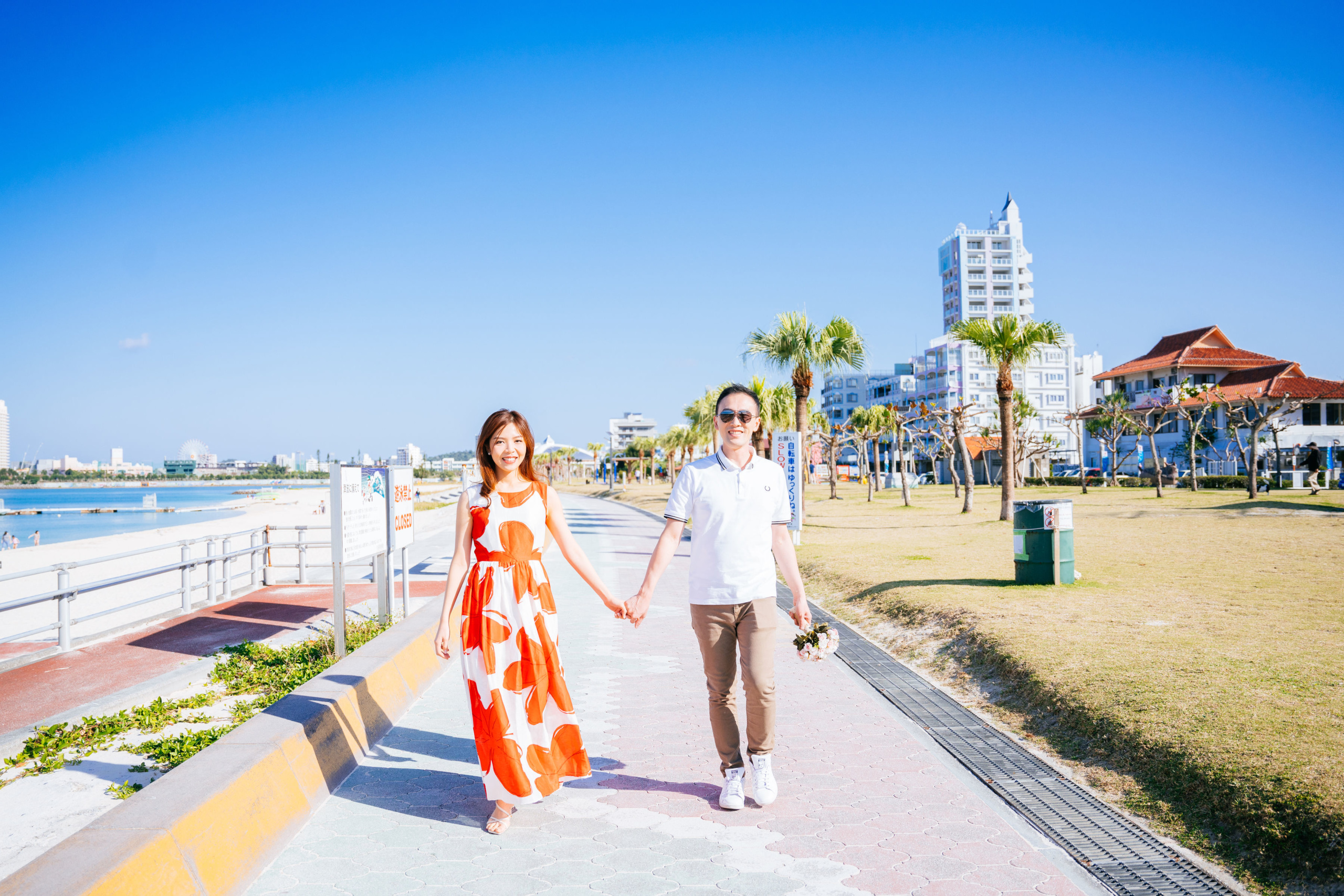 To fit into the relax and casual atmosphere in Okinawa, we recommended them to wear simple outfits!
To shoot with the beautiful crystal blue sea, we will have to start preparing early in the morning.
Our make-up artist arrived at K & A's hotel to get them ready for the exciting shoot!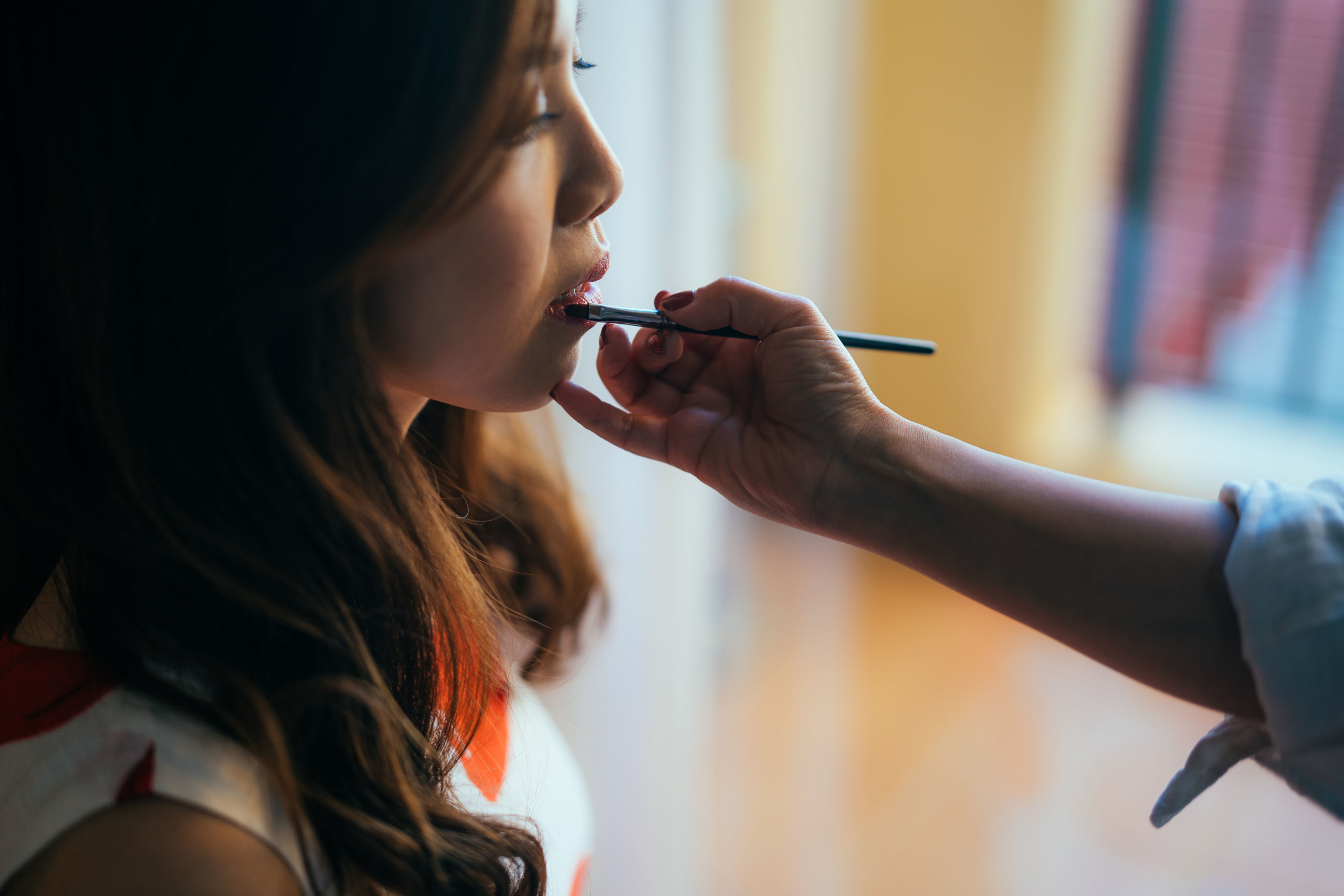 Based on K & A's preference, Motoki recommended shooting in the signature beach with natural sceneries, and a theme park with the colourful urban background
Araha Beach Park – The beautiful blue ocean can only be captured in the early morning. The water is calm and usually less crowded!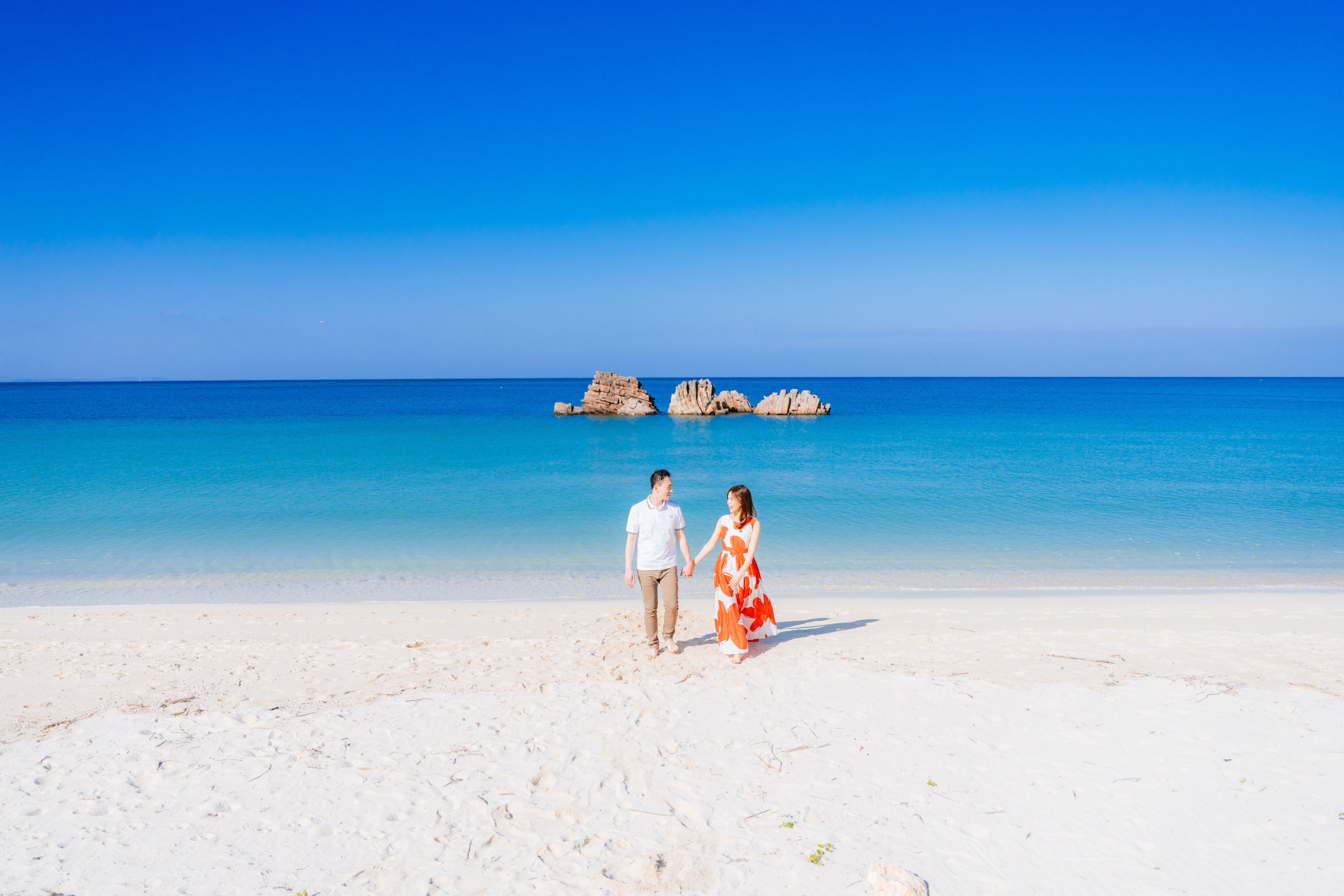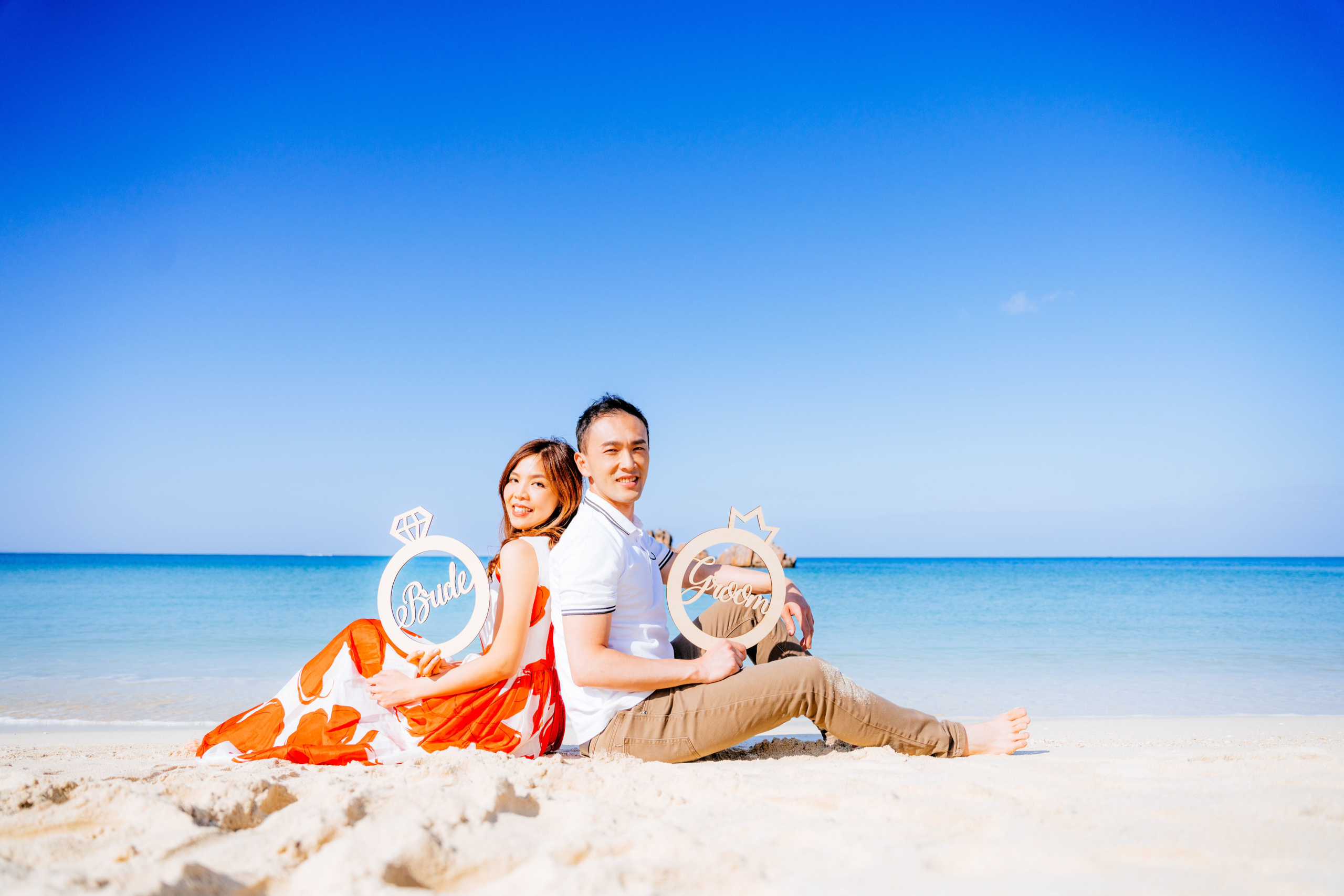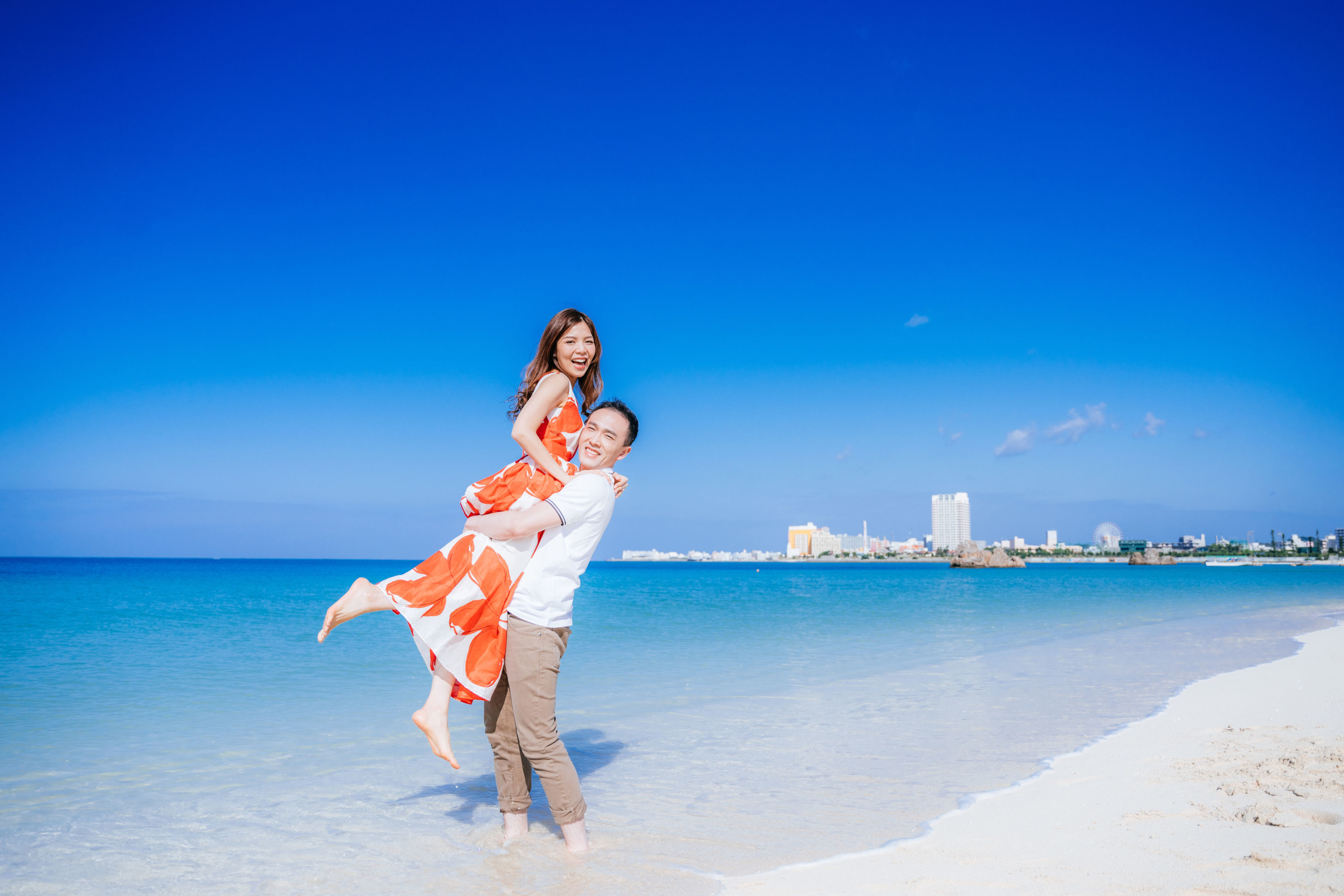 Not only the beautiful beach, there are also many natural sceneries in the park too!
This unique trees here is the icon of Okinawa.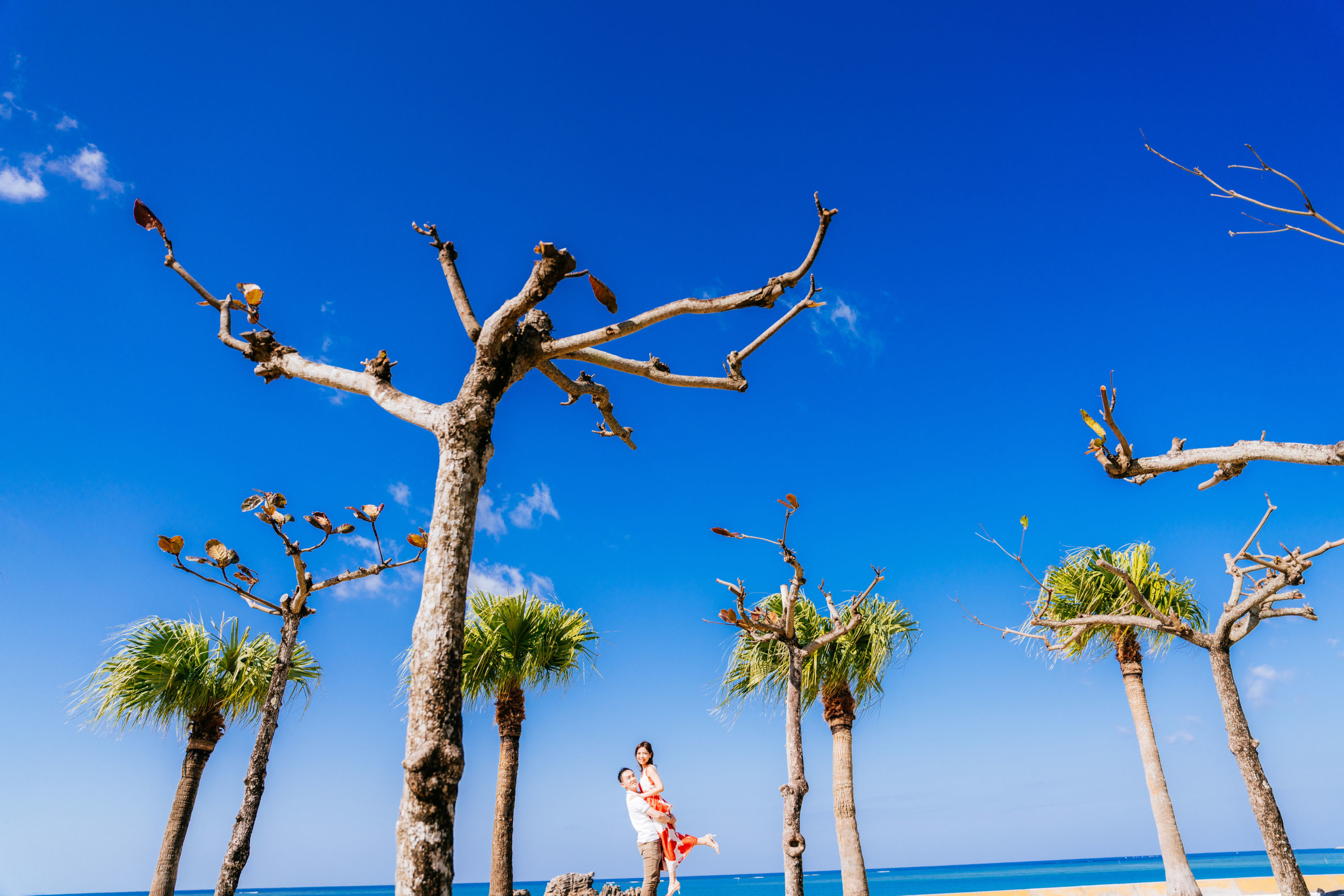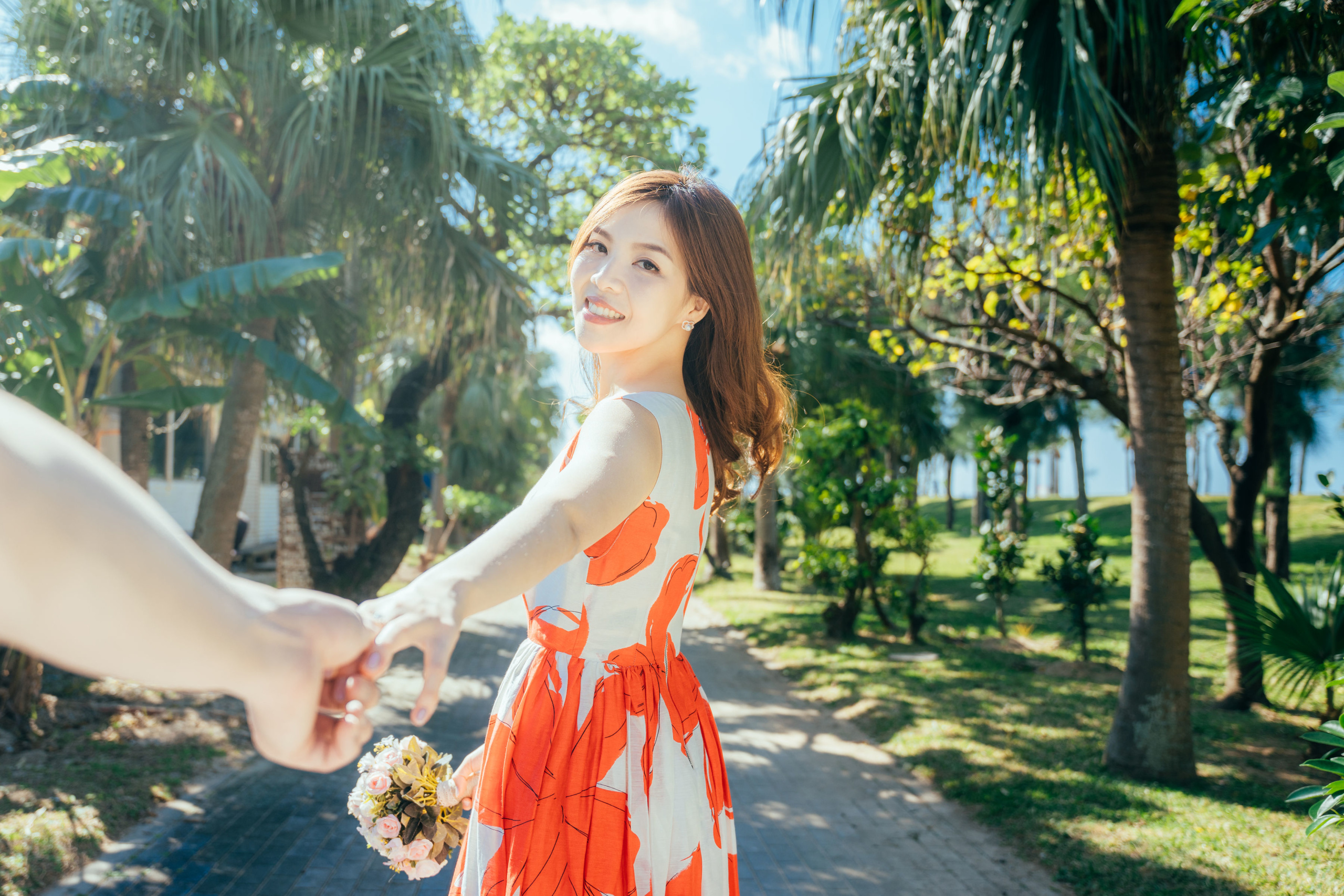 American Village – The next stop is the western-style theme park, very different from what you would imagine of Japan.
Many fun shot can be taken over there!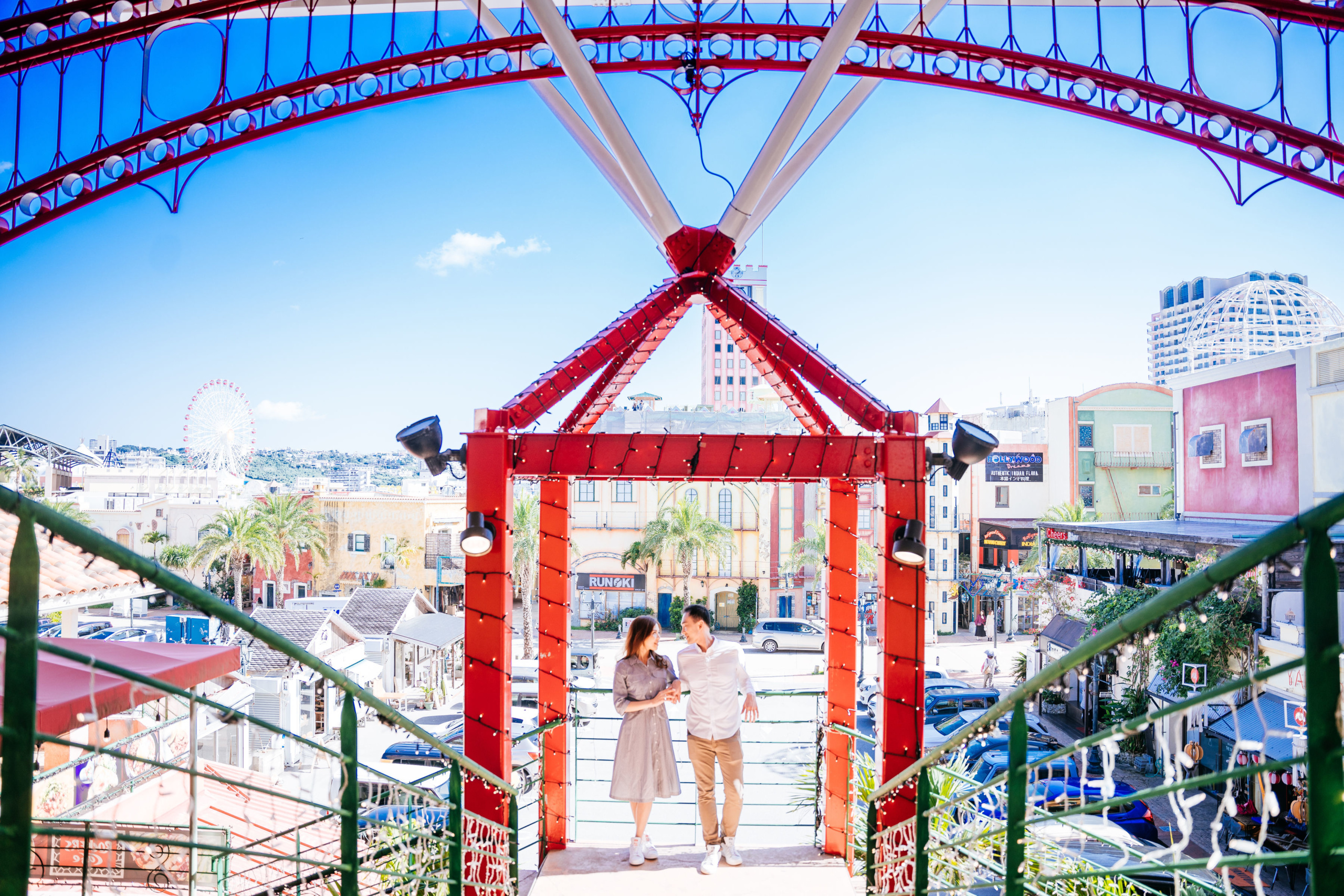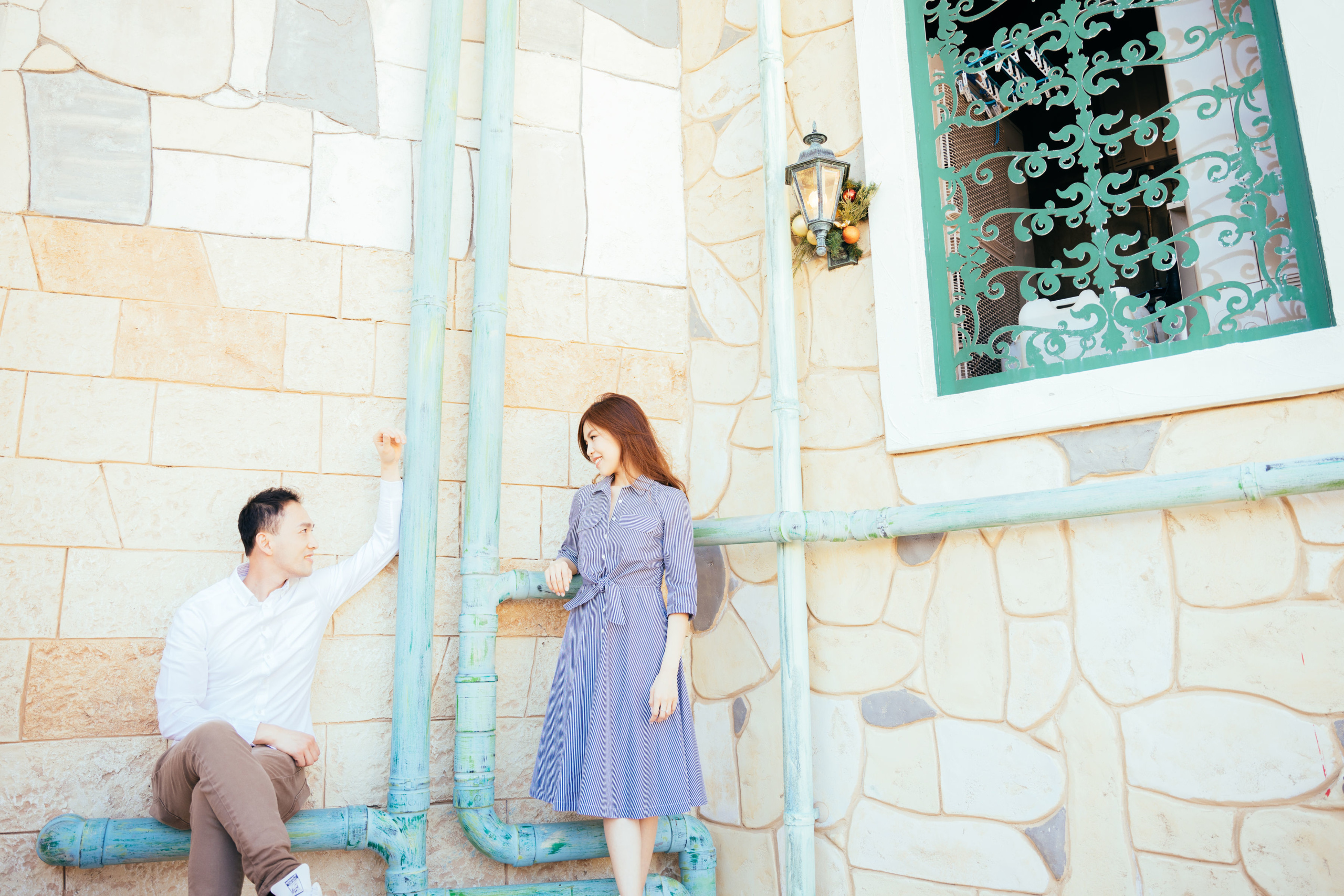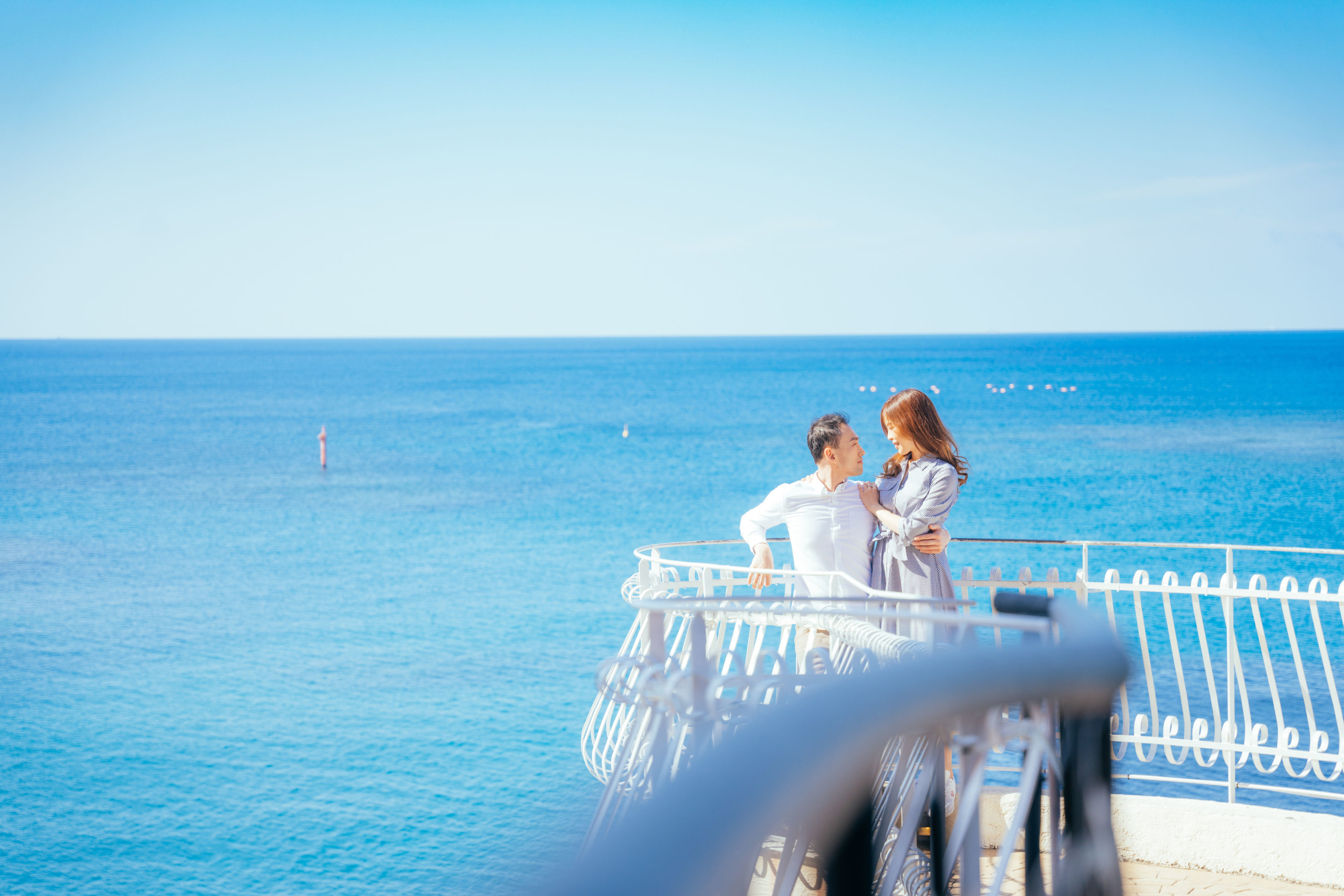 It is absolutely a good idea to have a delicious meal there:)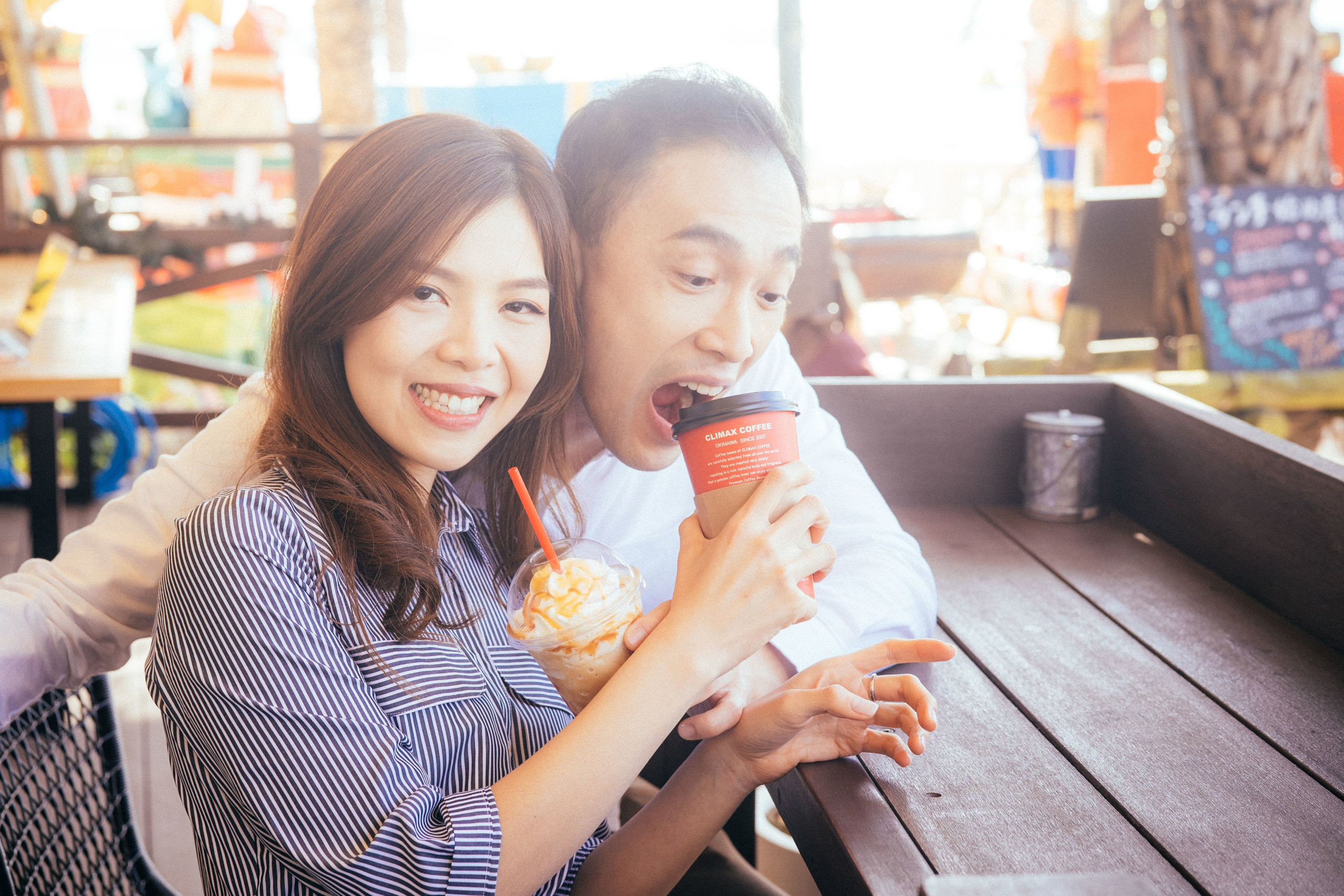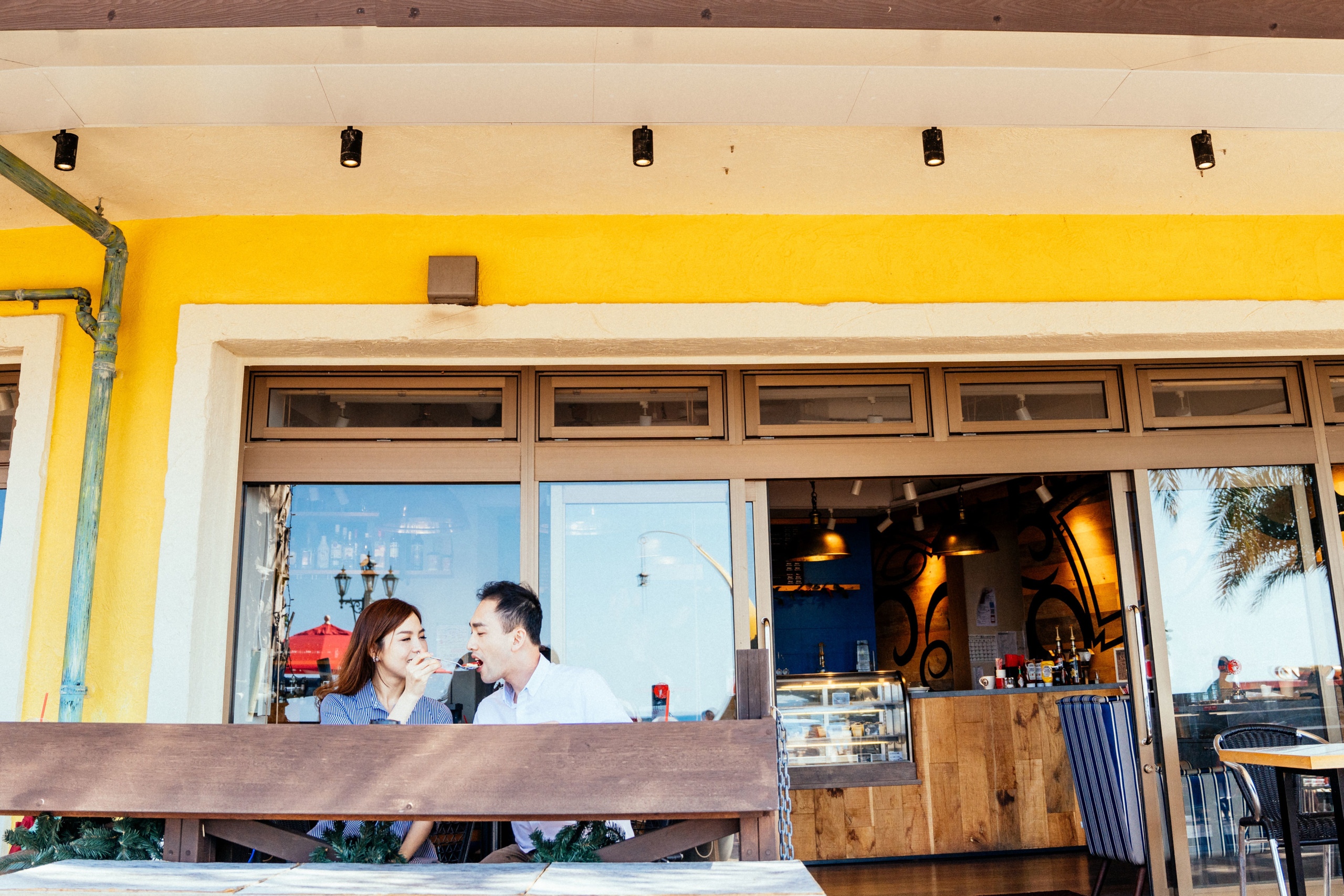 ★ Photo by Motoki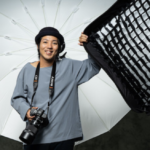 Book with us today to have your memory captured!