11 Sep

Energetic festival in Osaka

Posted at 18:00h

in

Event

Coming to Osaka in October? Check out an exciting event that is happening in Kishiwada, Osaka!

There are many festivals in Japan but Kishiwada Danjiri festival is certainly one of the most exciting and compelling festivals in Japan! It is a historic festival that started way back in 1745.

Danjiri festival is taking place on September 16th and 17th and also on October 7th and 8th. If you are in the area, it is definitely worth a look!

At Danjiri festival, the local men pulls wooden festival cars called "Danjiri" with a rope along the road. This wooden Danjiri cars are gigantic and some weight over 4t.  As the festival gets heated, men run through the crowd at a surprisingly fast speed pulling this massive Danjiri! You can certainly feel the high energy that goes on in Kishiwada.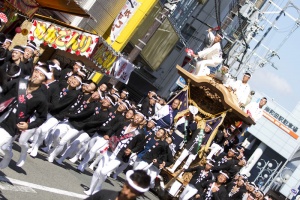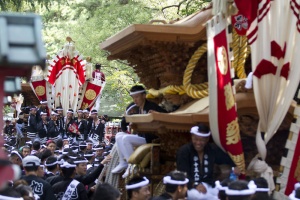 The best part of Kishiwada Danjiri festival is that unlike other festivals, the guys do not slow down going around the curve! It certainly puts those men pulling Danjiri in danger but the thrill is definitely worth watching!
You also have to take a close look at the curving of Danjiri that is very intricate. Worried that you may get run over if you stay too close? Don't worry, during the festival, there will be at times where Danjiri is being pulled slowly.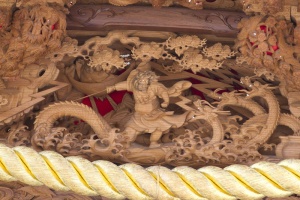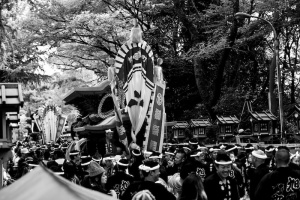 Check out the map to find where to capture the running Danjiri and get ready for this thrilling festival this October!
Following Danjiri festival, how about organizing a photoshoot with our photographer to explore the local spots around Kishiwada? You can appreciate the look of traditional Japan in the town of Kishiwada as you pose in front of them to remember your trip!
Photo by MRSY
Book with KoKoRoGraphy today to capture the town of Kishiwada as well as Danji festival this October with our professional photographer in Osaka!