11 Apr

Capture Beautiful Scenes across Japan with Vacation Photos

Just like any other countries, Japan offers different sceneries depending on which area you visit.

For example, in Tokyo, you can appreciate the busy and modern city view of Tokyo. On the other hand, Kyoto offers authentic architectures and streets with old town atmosphere. Don't forget the beautiful countryside scenery that Hokkaido offers too!

For those of you who can't decide or those that are traveling to multiple cities, why not capture all of those sceneries instead of just picking one area?

This is possible with KoKoRoGraphy offering photoshoot in major cities of Japan! With talented photographers in each area, you can enjoy the shooting in photogenic locations based on the local knowledge of the photographers.

Why choose multiple vacation photo shoot for pre-wedding/engagement photo?

⋅ Diversified portfolio capturing different sceneries in different area (city vs countryside vs old town)

⋅ Capture seasonal flowers blooming at different timing across Japan

⋅ Various photographers offering different styles of photography

⋅ Budget friendly even with multiple vacation photos

We had a couple from Malaysia that enjoyed vacation photos in both Tokyo and Kyoto. They had different photographers in Tokyo and Kyoto which added more variation to their pre-wedding portfolio.

In Kyoto, you can enjoy the mystical scenery at the famous bamboo forest in Arashiyama.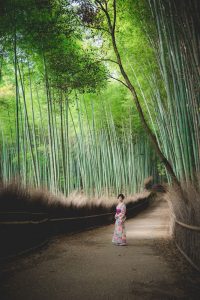 Togetsukyo bridge is also scenic with colorful mountain during cherry blossom season and autumn foliage.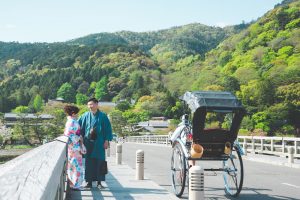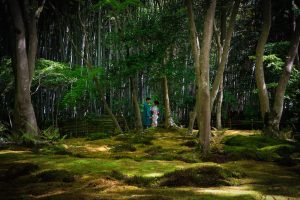 The town of Gion is definitely special in offering traditional Japanese wooden architectures. Stroll around in kimono and it is a true Japanese experience!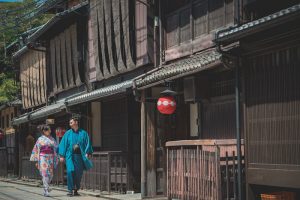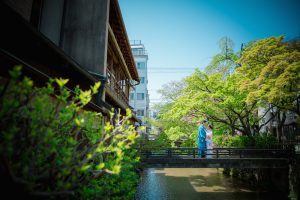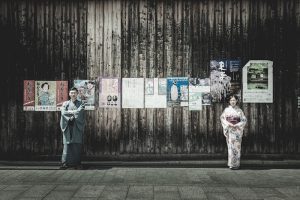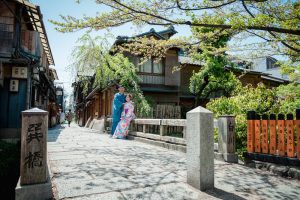 Meanwhile in Tokyo, you can enjoy the city view of Tokyo. Shibuya crossing is one of the iconic location and great representation of the capital of Japan!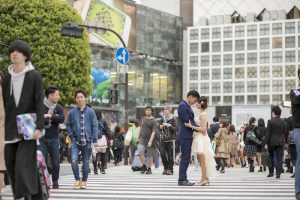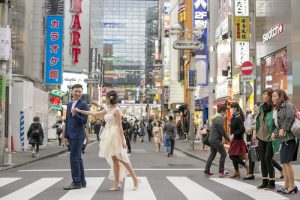 Because cherry blossoms bloom at different times in different locations, you can capture cherry blossoms in Tokyo. This is another perks of having vacation photo in multiple cities. At the time, cherry blossoms were blooming in Tokyo unlike Kyoto where it is few days later.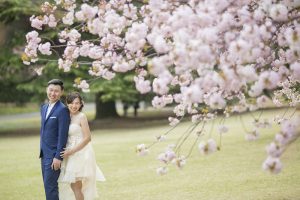 Shinjuku is another location to capture the city view of Tokyo! With the famous LOVE sign, it is perfect spot for engagement photos.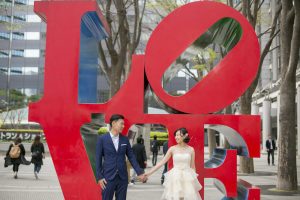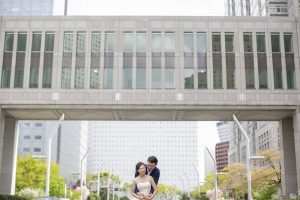 Tokyo Tower is another location that is photogenic. After sunset, Tokyo Tower lights up and adds romantic atmosphere for a unforgettable couple photoshoot.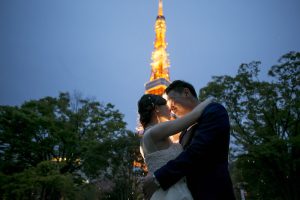 Photos in Kyoto by Nan / Photos in Tokyo by Shinji
With vacation photos, you can select the lengths of the photoshoot from 30 minutes (USD250) up to 4 hours (USD750). Choose the ones that best matches your budget and it is still more budget friendly than pre-wedding packages.
If you are looking for casual photoshoot with more versatile portfolio, this is a perfect way to capture your romantic moment in Japan!
Looking for a unique pre-wedding/engagement portfolio?
Book vacation photo with KoKoRoGraphy today in multiple cities!