05 Apr

Beautiful Countryside View in Hokkaido, Late Spring

If you are planning to visit Japan during May and June, Hokkaido is one of the place to be! It is the spring season in Japan and you can capture cherry blossoms and many seasonal flowers.

You will be mesmerized by the grand nature scenery here in Hokkaido.

Furano and Biei are one of the photogenic locations within Hokkaido and very popular for photoshoot.

With blue sky and seasonal flowers, your portfolio will certainly be a colorful one!
Depending on the timing of your visit, you will be lucky enough to enjoy not only the scenery of lavender field but also the soothing and relaxing smell of lavenders!
The best time to enjoy this beautiful lavenders are mid July until late July. During the peak season, it will be very crowded. Therefore, it is highly recommended to get up early and have the scenery just to yourself!
It is not only the flowers that Furano and Biei offers. The scenery of everlasting grassland is another one you do not want to miss out!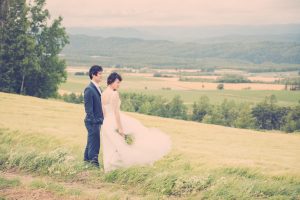 How about a shot with a cow??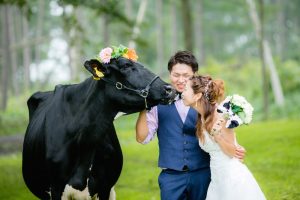 As you drive around, you may be lucky to find a bright yellow canola field! Jump out of the car and enjoy the beautiful yellow scenery in front of you.
The blue sky makes the color of the canola flowers stand out even more!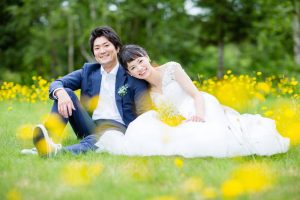 Blue Pond is one of the famous location within Biei. The first time you see the blue pond, you will be mesmerized by the mystical color of the pond. With birch trees surrounding the blue pond, it is definitely a place to include in your photoshoot!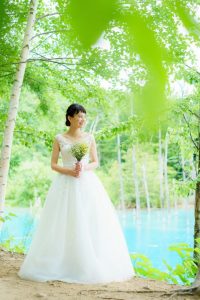 Furano and Biei area str full of photogenic spots and it is a perfect shooting location for anyone looking for a grenery scenery of the coutryside and colorful flower gardens!
Coming to Hokkaido this May?
Book photoshoot with KoKoRoGraphy today to capture the memory of your trip!