16 Mar

Beautiful Photoshoot in Nara Park

Although it does not get as much attention as the popular destinations such as Kyoto or Osaka, don't forget about the beautiful Nara. It is an hour away from Kyoto and Osaka and is a great one day trip.

Just within Nara park, there are so much to explore and even better you can enjoy different scenery throughout the year.

Comes spring, you will be surrounded by pink cherry blossoms.

For those of you who have been to Kyoto will know the madness during cherry blossom season. Unlike Many of the places in Kyoto, you can enjoy the walk appreciating the beauty of spring without the crowd.
Same goes for the autumn foliage. How about a peaceful photoshoot with red and yellow leaves.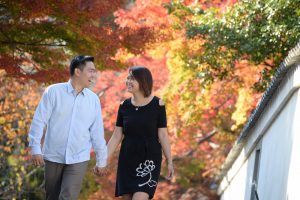 Photo by Sabino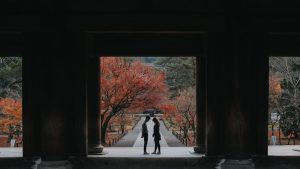 Photo by Alex G.
Don't forget the fresh greens during the summer as well. It will certainly be a great memory to capture the beautiful nature and playful deer!
Kasuga Taisha shrine, located within Nara park adds authenticity offering traditional Japanese scenery. Enjoy the walk through the park and feel the mystical atmosphere as you approach Kasuga shrine.
Photo by jun1
Last but not least, Ukimi pavilion is another photogenic location. The collaboration of Ukimi pavilion and cherry blossom during Spring is just breathe taking.
Inspired to take vacation photo in Nara?
Book a session with KoKoRoGraphy today.