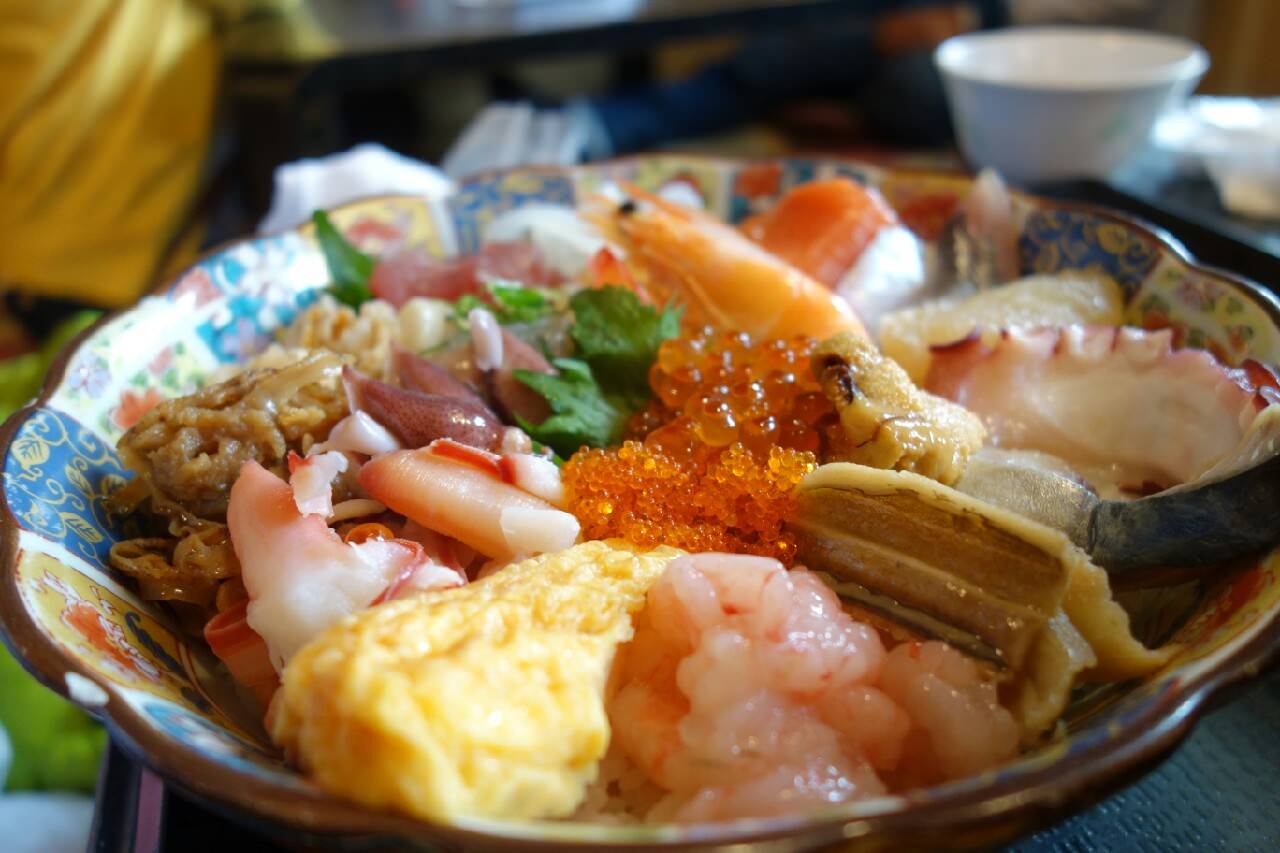 01 Sep

How to Enjoy Tsukiji Market

How about an early start for your day at Tsukiji market?

3 minutes walk from Tsukiji station (hibiya line), you will be welcomed by a lively atmosphere of Tsukiji market.

Many shops are closed on Sunday and public holidays so weekday will be a better choice.

For those of you that want to experience the crowd, visiting around lunch time is an option. On the other hand, if you prefer to walk around comfortably, get there around 8:00am. 
Tuskiji market has inner and outer market. Inner market consists of many small stores crowdedly located for traders and merchants to do business. Thus, visitors are allowed to enter only after 10am. Inner market is also where the famous tuna auction takes place.
Outer market is located next to the inner market and is more tourist friendly. There are many restaurants and stores to fill up your stomach for breakfast or early lunch! 
Breakfast served in Tsukiji market used to be for those that worked there but now that tsukiji market is full of tourists, fresh and delicious breakfast is offered to public as well.
Fresh seafood at Tsukiji market
There is nowhere else you can enjoy such a fresh seafood at more reasonable price than Tsukiji market!
At Segawa (瀬川), the only menu they have is maguro don (マグロ丼), which is tuna on rice. The fact that they only have one menu shows how confident they are in the quality of the tuna. If you love tuna, this is a must go restaurant.
Closed on Wednesday, Sunday and public holidays
Tamagoyaki (卵焼き) is something you should definitely try. It is Japanese rolled omelette which is made by egg mixed with broth, sugar, and sweetened sake. It is such a simple dish but is one of the favorite among Japanese locals.
Grab one to go for only 100 yen at Daisada (大定).
Closed on Sunday and public holidays
You might think tsukiji market is all about seafood. If you, you are wrong. Can't miss out on ramen for breakfast at Tsukiji market!
Visit Inoue for tasty pork broth ramen. It is so good that they sell 600 ramen in 1 day. You can also experience stand-up meal!
Closed on Sunday and public holidays
How about a shrimp, eel, or scallop tenpura? Enjoy the freshly fried crispy tenpura at Tenfusa.
Closed on Sunday and Wednesday (random)
Gyudon (牛丼, Beef rice bowl) at Kitsuneya (きつねや)
Kitsuneya is famous for its juicy beef rice bow. If you want to try something new, they have beef intestines cooked with miso and is one of the favorite food among Japanese.
Open 6:30-13:30 (finish when food runs out)
Closed on Sunday and Wednesday (random)
Mackerel fry at Yachiyo (八千代)
Port cutlet at Tsukiji market? Yes, but Yachiyo (八千代) offers more than port cutlet. They fry fresh mackerel and it is definitely worth trying! Make sure to get there early enough so that the que won't be too long.
Closed on Sunday and public holidays
After your stomach is filled with delicious food, take a walk to Hamarikyu garden to enjoy a relaxing and peaceful time away from the busy tsukiji market.
Interested in capturing your vacation in Japan?