23 Aug

5 Places to See the Most Beautiful Sunset in Kanto Region

There is something about seeing the sun go down. It is simply so beautiful that you feel refreshed and purified as the sky becomes orange. How about a photoshoot at one of the places to see the most beautiful sunset?

Kamakura Koko-mae in Kanagawa (鎌倉高校前)
Walk from Kamakura Koko-mae to Shichirigahama and you can be sure to enjoy a gorgeous sunset as the sun goes down behind Enoshima island.
Only 20 minutes from Tokyo station here at Odaiba, the collaboration of sunset and rainbow bridge is just amazing.
How about a boat ride for a close up view of the bridge?
At Katsuura, you can enjoy view of 180 degrees as the sun goes down.
The balance of the sky, the mountain and the ocean is just beautiful. 
Yokohama in Kanagawa (横浜)
Yokohama is famous for its night illumination of the buildings but sunset is as beautiful.
Recommended spots are Osanbashi hall, Daikokufuto, and Red Brick Warehouse.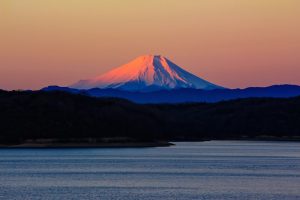 One of the best spot to capture Mt. Fuji and the sunset. It is breath taking view as the sun colors Mt. Fuji in orange.
How about a photoshoot in the sunset?