04 Aug

Great getaway and it's in Tokyo!

Tired of being in the city? Need some relaxing time at the beach? Well, hop on a jet boat for 2 hours 20 minutes and you will find yourself relaxing by clear beautiful blue ocean.
It is hard to believe that Shikine island (式根島) is still in Tokyo.
Located 160km south of Tokyo, Shikine island is a small island where you can walk the whole island on foot.
If you want to enjoy beautiful ocean and onsen hot spring, this is the perfect place.
Throughout the year, the ocean is crystal clear for you to enjoy snorkeling and diving. 
As it is a hidden spot, even during the peak season, it will not be full of people.
There are 4 beaches at Shikine island and all have different things to offer.
If you are up for snorkeling, Nakanoura beach(中の浦海水浴場) is a great spot.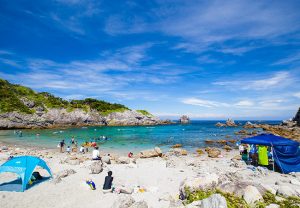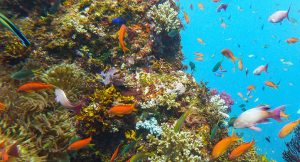 You will encounter many different fish and sea creatures.
Beach is equipped with toilet, cold shower, changing room, small shop, parking, and lifeguard (only summer time). 
If you want to relax at the beach and have your kids play at the beach, Tomari beach (泊海水浴場) might be your choice.  

Tomari beach is surrounded by rock, therefore the waves are calm and suitable for small children. 
Put your feet in and you can appreciate how clear the water is.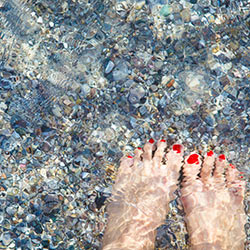 Don't forget to enjoy the hot spring after spending day at the beach.  
Jinata onsen (地鉈温泉) is one of the famous hot spring in Shikine island. 
The temperature of onsen is 80 degrees so find a spot where it's the best temperature being mixed with sea water.
Because there are not many lights around, you can enjoy beautiful starts twinkling over you.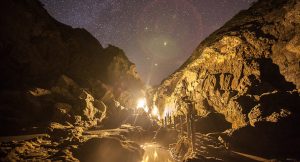 To get to Jinata onsen, you need to go down slope and stairs.
On the other hand, Matsugashita Miyabi onsen (松が下雅湯) is an easy access via car.
You don't have to worry about tide for Matsugashita miyabi onsen so come anytime.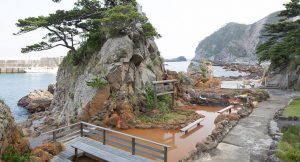 Information on Jinata and Matsugashita miyabi onsen
– Good for nerve pains, GI disease
– Free entry & open 24 hours
– Swimming suite is required.
If you are in Tokyo for long time, this is a place to spend a night!Come and enjoy beautiful blue ocean and relaxing hot spring just 2 hours 20 minutes away from Tokyo!