31 Jul

Top 3 spots to capture Mt. Fuji in Kamakura

If you travel Japan first time, you would like to view and take photo-shoot of beautiful Mt Fuji as most popular Japanese symbol. Mt Fuji can be seen from many spots in Japan.

Kamakura is famous for ancient city in East Japan. Similar to Kyoto, many tourists visit Kamakura trough the year as there are numerous traditional shrines and temples just 1 hour away from the capital, Tokyo.

Although Kamakura became popular destination among tourists, shrines and temples are only things that attract people to visit Kamakura. For example, Kamakura attracts photographers for a long time, as there are many great spots to take picture of Mt. Fuji. Due to unique location of Kamakura, there are both mountain and ocean. Photographers are able to photoshoot Mt Fuji from various spots in Kamakura. If you are into photography, you are keen to find nice spots to capture Mt.Fuji.

Here are 3 recommended spots to view Mt.Fuji in Kamakura area.

1. Zaimokuza(材木座)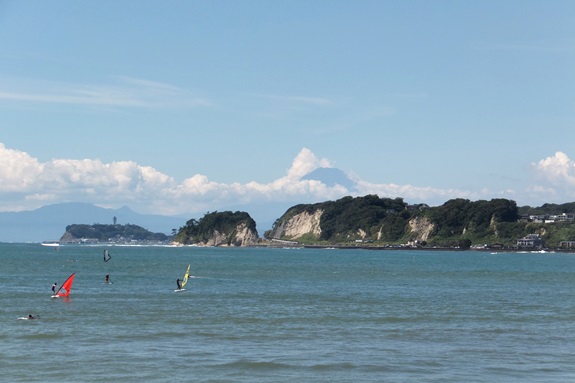 Photo by 武衛
Komyouji temple(光明寺)and Shokakuji temple(正覚寺)are located in Zaimokuza area. There is also beautiful beach called Zaimokuza beach. One of the best photo-shoot spots in this area is in Shokakuji Temple. You can capture Mt. Fuji in background of Inamuragasaki and Enoshima. During summer time, it could be difficult to capture Mt. Fuji as August tends to be hazy and cloudy around the mountain. However, for the rest of year, you can catch great view of Mt. Fuji in this area.
<Information>
Name: Zaimokuzakaiga(材木座海岸)
Address: 〒248-0013 Kanagawa-ken, Kamakura-shi, Zaimokuza, 5 Chome
2. Inamuragasaki(稲村ヶ崎)
Photo by meekn
Inamuragansai is located between Zaimokuza and Yuigahama beach. It became popular as famous Japanese band mad a movie there. It is also known as mecca for surfing. Inamuragasaki would be best photo-shoot spot that you can capture clear Mt;Fuji.
<Information>
Name: Inamuragasaki(稲村ヶ崎)
Address: 2 Chome-8 Inamuragasaki, Kamakura-shi, Kanagawa-ken 248-0024
3. Myohouji(妙法寺)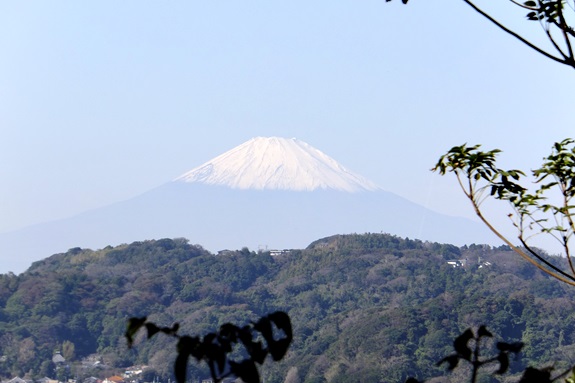 Photo by 武衛
Myohouji is one of the oldest Nichiren Buddism temple and it was built in 1253. This temple is also known as "moss temple" as it is fully covered by green moss. With this beautiful green moss, there is a great photo-shoot spot to capture Mt. Fuji.
<Information>
Name: Myohouji (妙法寺)
Address: 4 Chome-7-4 Omachi, Kamakura, Kanagawa Prefecture 248-0007
Tel: +81-467-22-5813