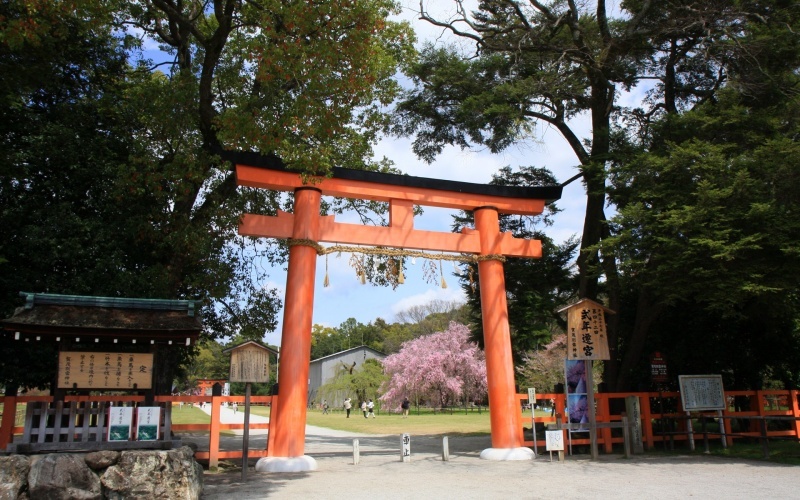 09 Apr

You can still catch cherry blossoms at their peak in Kyoto (2016 April)

If you have already given up viewing cherry blossoms in Kyoto, your concern would be misplaced. In fact, most of cherry blooms in Kyoto areas have reached full bloom, but you don't need to worry too much because there are some hopes for you!

Kamigamo Shrine (上賀茂神社)

It is one of the oldest Shinto shrines in Japan (funded in 678) and is one of the seventeen Historic Monuments of Ancient Kyoto which have been designated by UNESCO as a World Heritage Site.

In Kamigamo Shrine, you will notice that there are many varietyof cherry blossoms that entertain your visit. Because of this, timing of cherry bloom will be differed.

One of the famous cherry blossoms in Kamigamo Shrine is a weeping cherry blossom (shidare zakura) called Gosho zakura (御所桜). Its age of the cherry blossom is 170 years old and it is large and elegant. Unfortunately Gosho Zakura has reached it peak for 2016.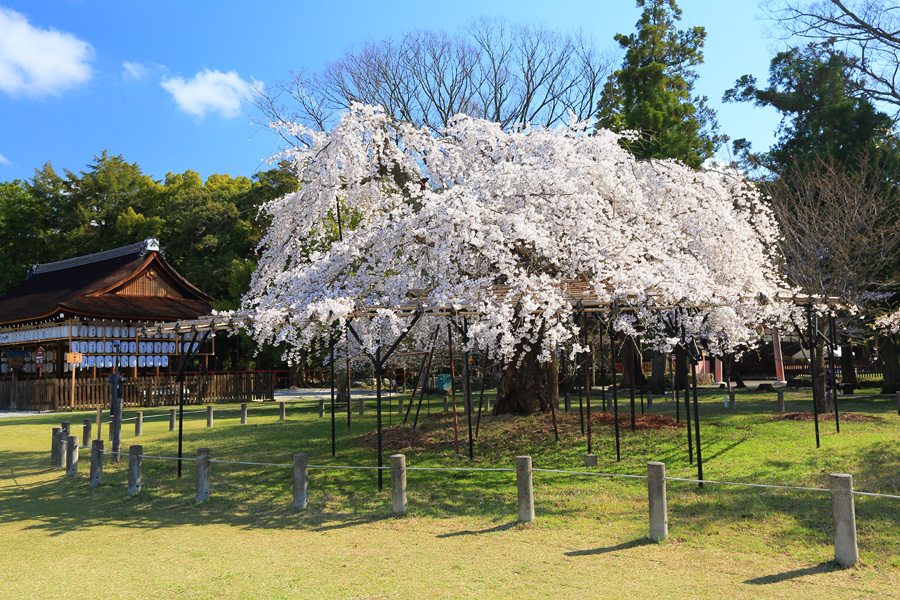 Photo by imamiya.jp
Another famous cherry tree in Kamigamo Shrine is called Saio Zakura (斎王桜). Comparing to Gosho Zakura, color of its petal is much more pink, which reparents shrine maiden. According to latest weather forecast in Kyoto, the Saio Sakura is soon to be in full bloom!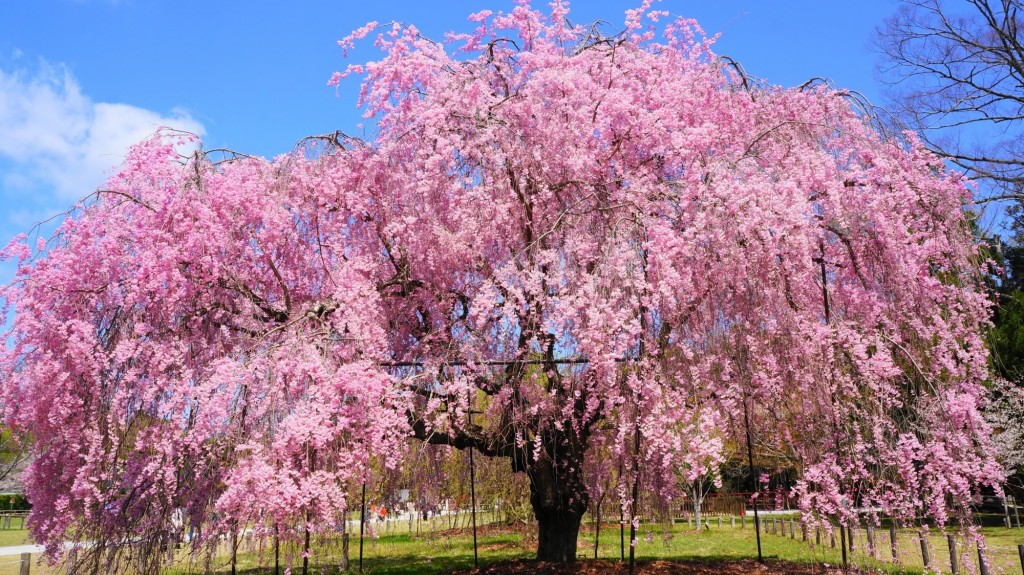 Photo by kyotomoyou
Kamigamo Shrine (上賀茂神社)
Address: 339 Kamigamo Motoyama, Kita Ward, Kyoto, Kyoto Prefecture 603-8047, Japan
Tel: +81 75-781-0011
URL: http://www.kamigamojinja.jp/english/index.html
If you are a traveller visiting Kyoto mid or late April, please do not give up viewing cherry blossom and of course you should bring your camera to capture amazing moments as your memory.