19 Apr

Cherry blossom in Hakodate, Hokkaido in May 2016

Because Hokkaido is located in Northern tip of Japan, cherry blossoms starts blooming in late April all the way to end of May, about a month later than cherry blossoms in Kyoto or Tokyo.

So, if you are planning to Japan in May, you will be able to see the spectacular view of cherry blossoms in Hokkaido.

Are you ready to take awesome photos of cherry blossoms as a memory of your vacation in Japan?

Well, here are some photogenic locations for your vacation photo!

One of the most famous location for cherry blossom viewing in Hokkaido is Goryokaku park in Hakodate.

In Hakodate, it is forecasted to start blooming from end of April, reaching full bloom early May. 

 

Goryokaku is a star shaped fort and during cherry blossom season, you can see the start shape surrounded in pink with over 1600 cherry blossom trees blooming.

From the observatory, it offers a spectacular view of cherry blossoms surrounding Goryokaku park so when you visit, make sure to take time to go to the observatory.
Another spot to include in your itinerary is Sakuragaoka Dori (桜ヶ丘通り).
It is located in the middle of the residential area and is a hidden spot that is famous for local people.
Over 100 cherry blossoms are blooming in the length of 800m and you can enjoy a beautiful tunnel of cherry blossoms. 
It is only 8 minutes away from Goryokaku park, so it will be good combination to enjoy cherry blossoms.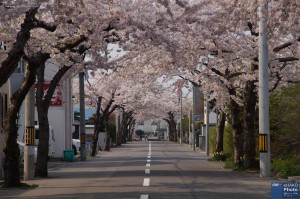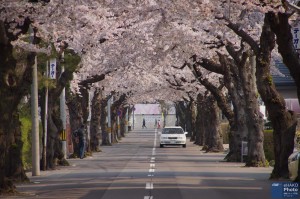 Ready to pose in front of amazing cherry blossoms?