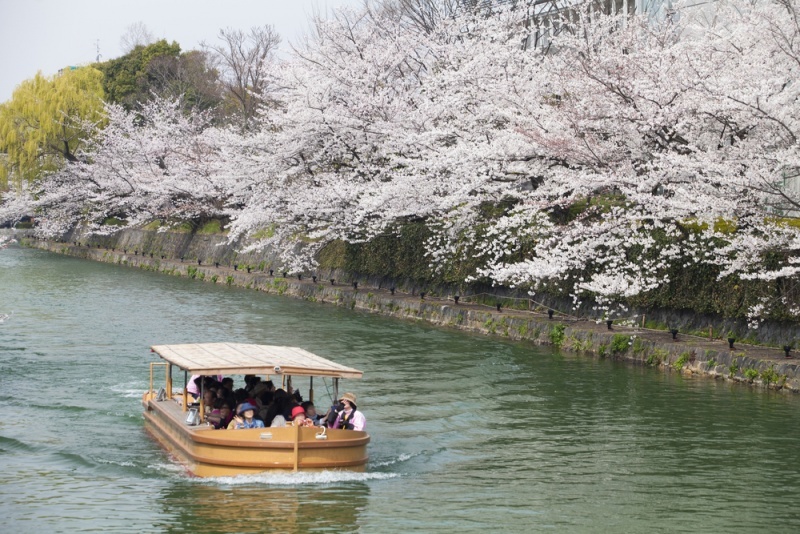 26 Mar

Photoshoot from Yakatabune (Way to avoid crowdedness during Hanami)

If you have experienced crowdedness during Hanami (Cherry blossom viewing) season in Japan, you might feel you don't want to try Hanami again. Yakatabune would be one of the solutions for people who want to enjoy Hanami while avoiding crowdedness.

Yakatabune is a traditional Japanese boat which you can rent privately. It has been around since Heian-era (794-1192) for high-class people for their pleasure.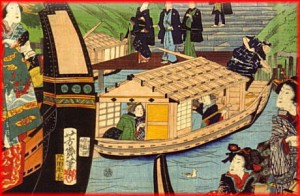 source by T-Yakatabune
Sumida Park is the one of the most famous Hanami locations in Tokyo where there are total of 640 Sakura trees blooming during March and April. However, as you could easily imagine, it will be incredibly crowded during Sakura season, thus you can hardly find a place to sit down to enjoy Sakura trees with your friends or families.
On the other hand, if you get on a Yakatabune boat, no need to worry about securing your seats anymore. You will have a amazing time while enjoying Sakura in your private space on the boat to take sakura photos. There's no one to disturb you from enjoying Sakura trees. Drinks and food will be served during your peaceful ride and you can even enjoy Karaoke if you want!
Total length would be 2-3 hours.
Here is a list of companies which provides Yakatabune tour;
Hamadaya
TEL: 03-3881-2334
URL: http://www.hamadamaru.com/hanami/
Hamadaya currently offers a special Yakabune tour for cherry blossom viewing. It brings you to the best locations around Sumidagawa area to enjoy sakura and even Tokyo skytree.
Mikawaya
TEL: 03-3471-3454
URL: http://www.funayado-mikawaya.com/about/hanami.html
Mikawaya would be the best choice if you want to see sakura around Sumida river. They offer Japanese sakura snacks and sake along with Hanami.
Harumiya
TEL: 03-3644-1344
URL: http://www.harumiya.co.jp/
Harumiya offers a great Omakase course during your cherry blossom viewing. Harumiya's chef selects seasonal ingredients for their customers for you to have memorable moments. You might even forget to view sakura as you enjoy too much of sake and delicious Japanese cuisine.