30 Mar

Haratanien – Little Far but Worth a Trip

Haratanien is a garden owned by local Muraiwa gardner. It is open to public during cherry blossom season, plum tree season, and autumn.

As you walk through Harataniein, you will feel like you are walking under tunnel of pink cherry blossoms. Everywhere you look, everywhere you turn, there stands a fully blooming pink sakura. Weeping cherry blossoms is breath taking and offers a spectacular view. There will be many other flowers blooming at the root of cherry blossoms and adds a colorful scenery.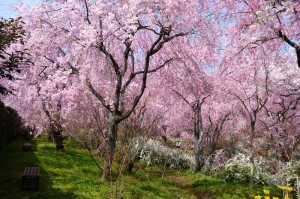 They even treat you bento boxes, which you can by at the store inside.  Grab a seat at the eating space and enjoy a spectacular hanami.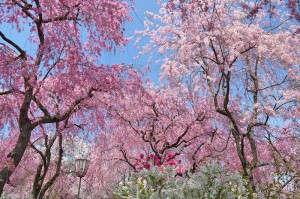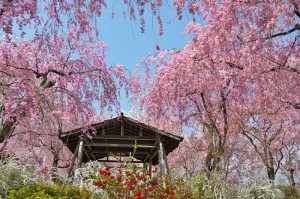 Although the location is not so convenient, it is definitely worth visiting if you have time during your time in Kyoto. Come and enjoy pink shower of cherry blossoms this spring in Kyoto!
Open: 9:00-17:00 (Last registration 16:30)
Admission:
Adult – 1500yen
Middle & primary school – 500yen
Kinder garden and younger – free
Access:
10 minutes taxi ride from Kita-Oji station (Metro line) or Enmachi station (JR)
15 minutes taxi ride from Saiin station (Hankyu line)
5 minutes taxi ride from Kinkakuji Temple (Golden Pavillion)