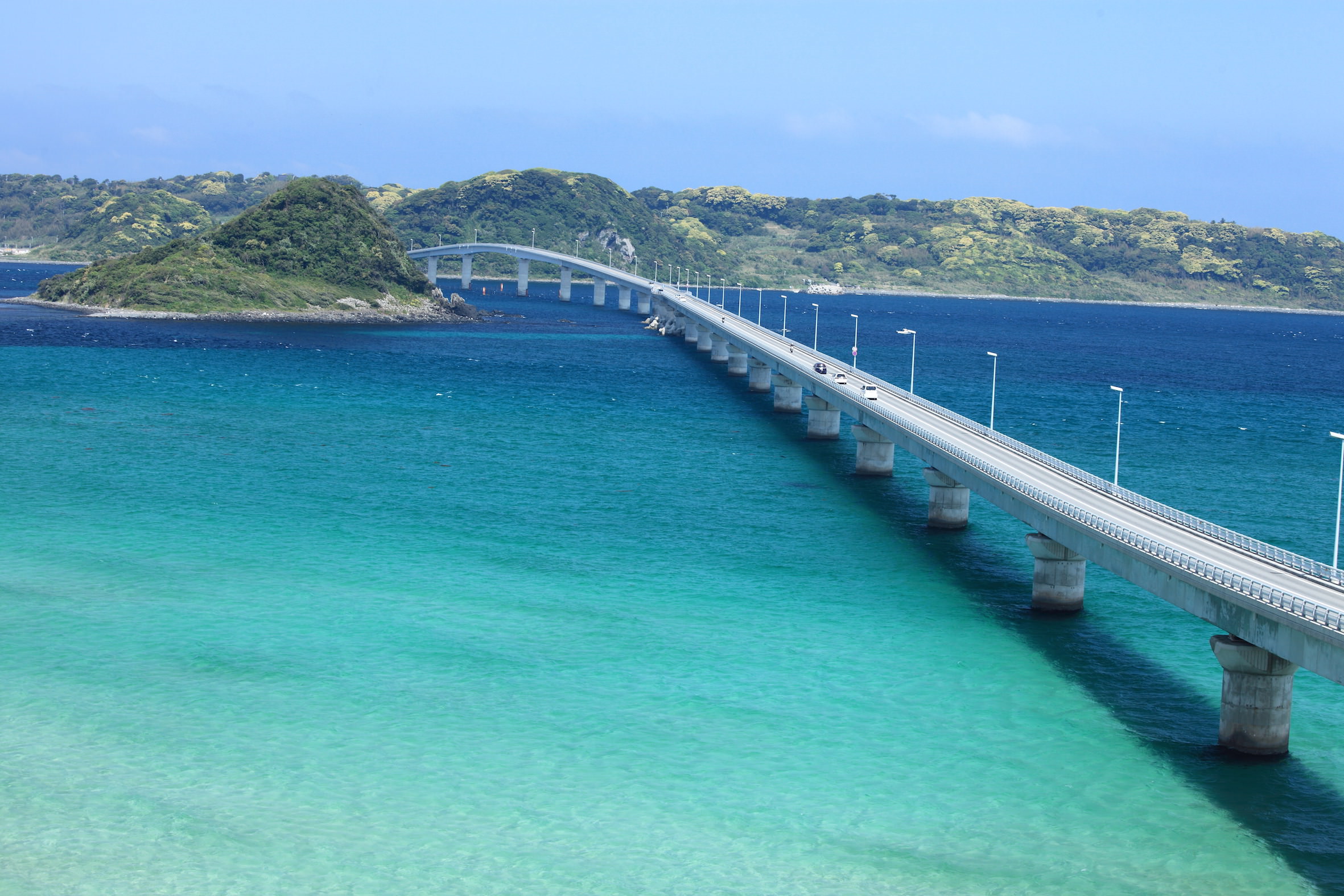 05 Mar

8 Places in Japan that will Blow You Away

There are so many beautiful locations all over Japan, but some of them are literally breath taking.

Take a look and you'll be planning a trip to those locations very soon.
1. Kadoshima Ohashi in Yamaguchi Prefecture
Drive over this long bridge that crosses over a turquoise blue ocean. It was built in 2000 to connect Kadoshima to Honshu.  Great driving course to add to your itinerary.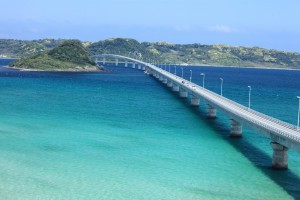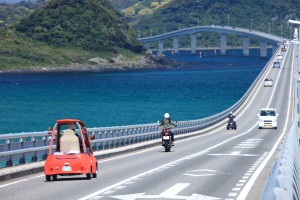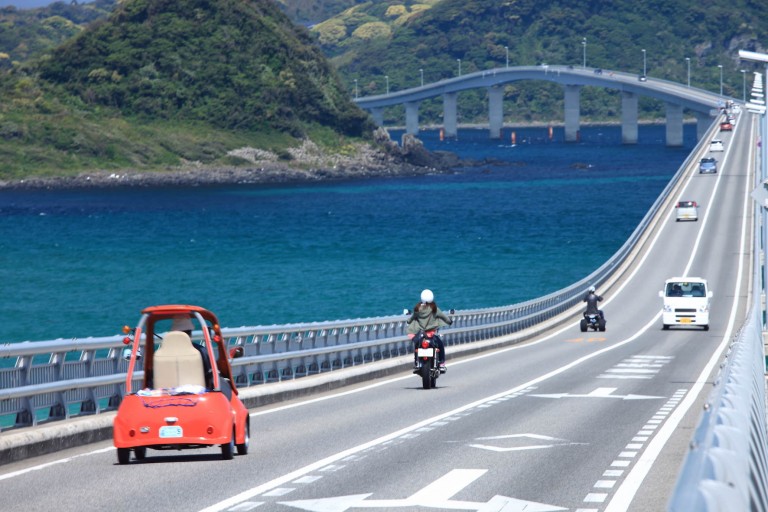 2. Kamikochi in Nagano Prefecture
Kamikochi is one of the popular resorts in Japan.  Ride the shuttle bus from Sawando or Hirayu-onsen and aright at Taisho-ike. It is a great spot to walk around if your time is limited. Walk for an hour on a developed trail and you'll reach the famous Kappa-bashi. Breathe fresh air and enjoy the nature of Kamikochi.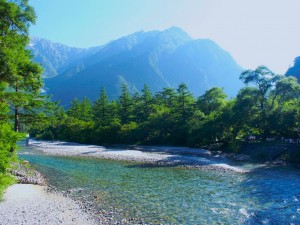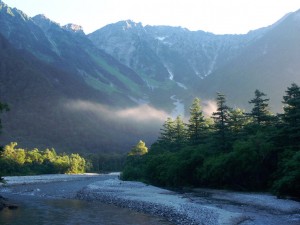 3, Nemophila garden at Hitachi Kaihin Park in Ibaraki Prefecture
Season: Late April – mid May
In late April, 4.5 million nemophila blooms at Hitachi Kaihin Park. The blue nemophila blends beautifully with the clear blue sky and ocean.
    
4. Nabegataki in Kumamoto Prefecture
Nabegataki is a rare waterfall where you can go around the back to see the natural curtain of water. Though it is not a big waterfall, 9m high and 20m long, it presents its beauty during the season of fresh green. Immerse yourself in a quiet peaceful scenery. You can also enjoy light up in May.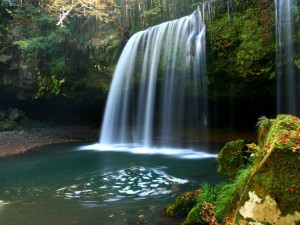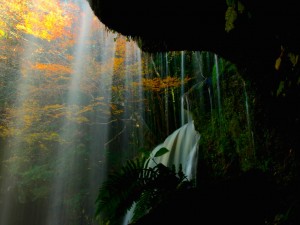 5. Kurobe Gorge in Toyama Prefecture
It being one of the deepest V shaped gorge, Kurobe gorge still has untouched nature and is selected as one of the 100 mysterious lands of Japan. Hop on the trolley that runs along Kurobe river and enjoy the grande scenary of the gorge as you cross the famous red bridge. Make time to visit the Kurobe dam, the highest dam in Japan with the height of 186 meters. The dynamic presence of the dam still stands out though being surrounded by magnificent nature.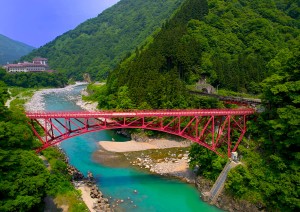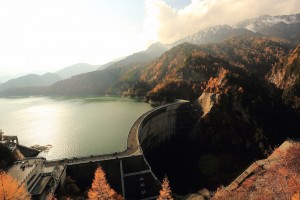 6. Blue Pond in Hokkaido
The cobalt blue color of the pond almost seems unreal. Depending on the season and the time of the day, you can enjoy different colors of the pond. Thanks to the aluminum from the waterfall up stream, we get to see the mysterious blue pond in Biei, Hokkaido.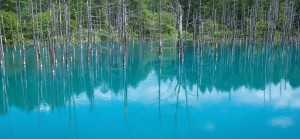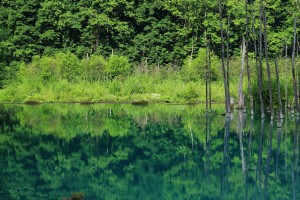 7. Shirakawago in Gifu Prefecture
Since 1995, the small village in Gifu prefecture is declared as a world heritage by UNESCO. Its famous traditional gassho-zukuri farmhouse, some of which are 250 years old, creates a sense of nostalgia for those visiting. Gassho describes the shape of the hands of a person praying, and represents the steep thatched roofs. This architectural style helps to withstand the snow in winter time. Experience an old tale style stay at one of the farmhouse.
  
8. Yakushima in Kagoshima
If you have plenty of time in Japan, spare time to visit Yakushima, a natural wonderland located south of Kyushu. 90% of land is mountains and forests, containing some of the oldest cedar trees in Japan. Those trees that are over 1000 years are called Yakusugi and is one of the must sees during your visit. Experience the beautfiul nature while trekking and don't forget to try local gourmet that you can only taste in Yakushima.