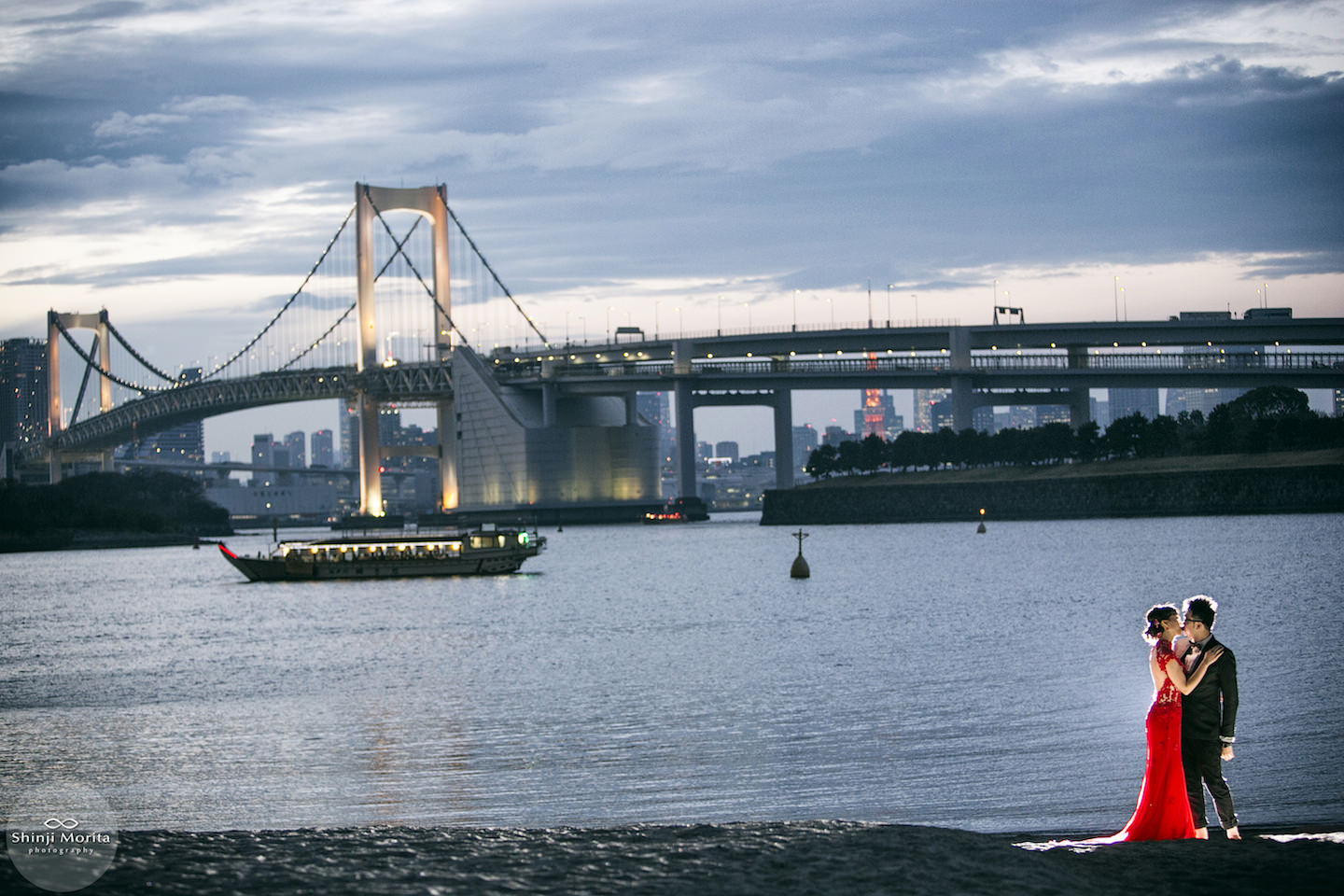 01 Mar

5 Must Go Places for Tokyo Photo Session

Tokyo is full of entertainment and each location represents Tokyo in their own way. If Tokyo is included in your photo session, don't miss out on the symbolic spots.

1. Tokyo Tower

Tokyo tower is a symbol of Tokyo, standing 333m tall in the center of Tokyo. Just like the statue of liberty in New York or Eiffel tower in Paris, it is a must go place when you are in Tokyo. Pose in front of a red and white steel tower under a blue sky or capture the glorious Tokyo tower being lit up at night.
2. Asakusa
If you want authentic Japanese style photo shoot, Asakusa is the place to go. It offers unique cultural tradition of Japan as well s modern sky tree close by. Dress up in your choice of kimono, visit Sensoji temple, and explore classic historical Tokyo.
3. Meiji Jingu Shrine
Meiji Jingu shrine, so peaceful and sacred, it is easy to forget that lively and energetic Harajuku is just around the corner. Once you walk through the forest to the shrine gate, you will be drawn into a completely different atmosphere.  It can be busy, however with the entire complex covering 175 acres, you can always find a quiet place to enjoy quiet time.
4. Odaiba
Come to Odaiba where you can get a full view of attractions of Tokyo, such as sky tree, toto tower, and rainbow bridge.  You can also take photos with your back to the ocean. Come at night and you'll be amazed by the beautiful night view.
5. Shibuya crossing
Can't finish your photo shoot without posing at one of the busiest crossing in the world. With hundreds of thousands of people crossing every day, it is definitely one of the iconic places in Tokyo. It is decorated with neon advertisements and huge screens over looking the intersection. Time yourself well and pose at Shibuya scrambling crossing for "wow, I'm in Tokyo!" photo. Afterwards, walk around the colorful and busy area where teen fashion and culture is born.  Don't forget to say hi to the famous Hachiko statue in front of the Shibuya station.
Hope you have time to stop by at those popular locations.
If you are interested in non-traditional spot, check out this blog "5 Hidden sports in Tokyo that even native Japanese may not know".